BENSENVILLE, IL -- Effective March 1, 2019 -- Casey Electric Sales, Inc. is proud to announce the acquisition of Current Solutions, Inc, an electrical manufacturers rep with sales territories in Kansas, Missouri, Iowa and Nebraska.
This move adds five outside sales associates, four inside sales reps and three warehouse personnel to the Casey team. Casey will continue to operate CSI's 30,000 sq ft distribution center in Lenexa, KS as well as their existing 89,000 sq ft distribution center in Bensenville, IL.
Jeff Casey and Steve Erdei
"The acquisition of CSI offers an exciting opportunity to strengthen and expand our presence in our western territories. The Casey team and I are excited to work with Steve and his people and support their already strong efforts," said Jeff Casey, CEO of Casey Electric Sales, Inc.

"Uniting our two organizations gives us a stronger ground game with more feet on the street, an expanded line card, greater marketing presence, increased job farming and tracking, and better back office support systems to complement the sales team. Everything has fit together beautifully. Steve and I truly think this merger will create a 1 + 1 = 3 scenario."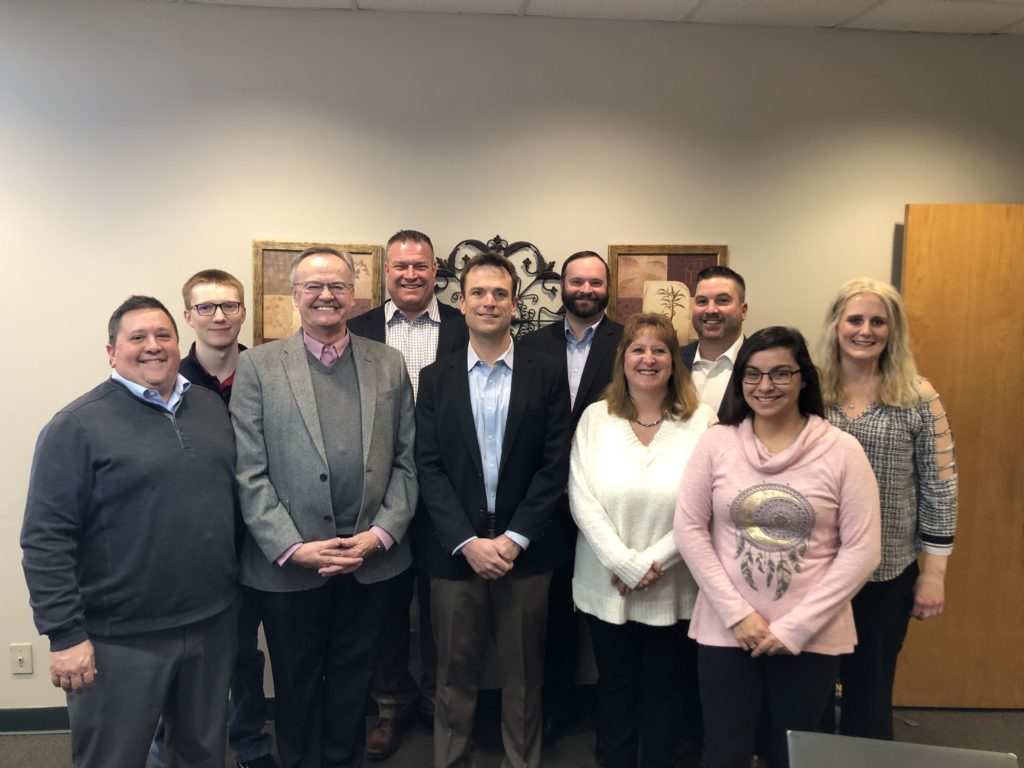 (Front) Jeff Schlitzer, Steve Erdei, Jeff Casey, Shelly David, Jenny Smith
(Back) Nate David, Shawn Moeller, Scott Merchant, Mike Schlizter, Marisa Zeffiro
Steve Erdei, founder and CEO of Current Solutions, Inc., also commented, "Through our shared vendor lines, I have known Bill and Jeff Casey for many years. Casey Electric Sales is hardworking, reputable and strategically aligned with my values and marketing strategies for our industry. I am confident our shared resources will only strengthen our rep agency and focus on our distributor partners. This integration has been a very natural process, and I look forward to joining with Casey and taking our operations to the next level."
With the addition of the 12 person CSI team, Casey Electric Sales will service seven states including IL, WI, IA, NE, KS, MO and the UP of Michigan. New lines include BRK, Republic Wire, RAB, SATCO, Ericson, IPEX, Kraloy, Madison Fittings, Superflex LTD, Crown Line Plastics, E-Box Enclosures, Plymouth, Elite Components, Rectorseal and GE Grid Capacitors.