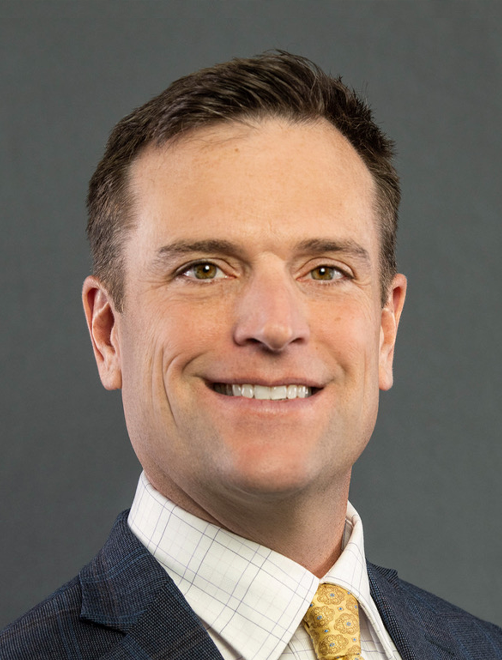 Outside Sales

Illinois / NW Indiana
Central Illinois
Wisconsin
UP of Michigan
Iowa
Nebraska
Eastern MO / Southern IL
Western MO / KS



Manufacturers
Jeff Casey
President
Jeff Casey was born into the electrical industry.
Being the son of Bill Casey, Jeff attended Lake Michigan club events and father-son customer trips at an early age. As an 8th grader, his first summer job found him working in the Bensenville warehouse. Jeff continued to work at Casey every summer until his college graduation.
In 1997, Jeff graduated from the Kelley School of Business with a Bachelors degree in Business Management from Indiana University in Bloomington, Indiana. He spent the next three years focused on Inside Sales for General Cable and Columbia Conduit eventually calling on engineers and specifiers for converting Copper feeders to Aluminum for Alcan Cable.
By late 2000, a sales territory finally opened up, allowing Jeff to move into Outside Sales. Being a native of Illinois, he found it "unfortunate" to have to begin his sales career in Southern Wisconsin, but spent the next few years learning to love Wisconsin and married a Packer fan from Mequon in 2003.
In 2007, Jeff became the VP of Sales, overseeing all of Casey's seven-state territory. With his dad's guidance, he worked tirelessly learning how to manage the company that would ultimately become his. In March 2013, after 50 years in the electrical industry, Bill Casey announced his retirement and handed over the reins to Jeff.
Under Jeff's leadership, Casey Electric Sales continues to enjoy success and exceptional growth. The company consistently re-invests in its own development and future vision. Jeff has been instrumental in expanding Casey's manufacturer partnerships bringing on new product lines and extending Casey's reach into new markets such as Lighting.
Jeff also hired a full-time specialized support team including lighting design, engineering specification and marketing. In 2017 & 2019, Casey increased its sales force and territory coverage by acquiring two agencies, Lawless Sales in Wisconsin (2017) and Current Solutions in Iowa, Nebraska, Kansas and Missouri (2019).
From a young age, Jeff has worked in and learned every facet of the Casey business from warehousing to ownership. Jeff loves the sales business and the people in it.